Your athleticism doesn't end when motherhood begins Learn how to safely + effectively coach pregnant and postpartum athletes with research-backed curriculum that is CEU approved.
Find strength & conditioning programs for all seasons of your athleticism.

Welcome to the pregnant & Postpartum athlete
We believe that your athleticism doesn't end when motherhood begins.
At P&PA we go beyond generic or extreme guidelines to bring you evidence based, experience backed resources and programs so that you can make informed choices about your training during these seasons of athleticism.
Whether you're an athlete looking for information yourself,  a fitness professional, or a practitioner, you're in the right place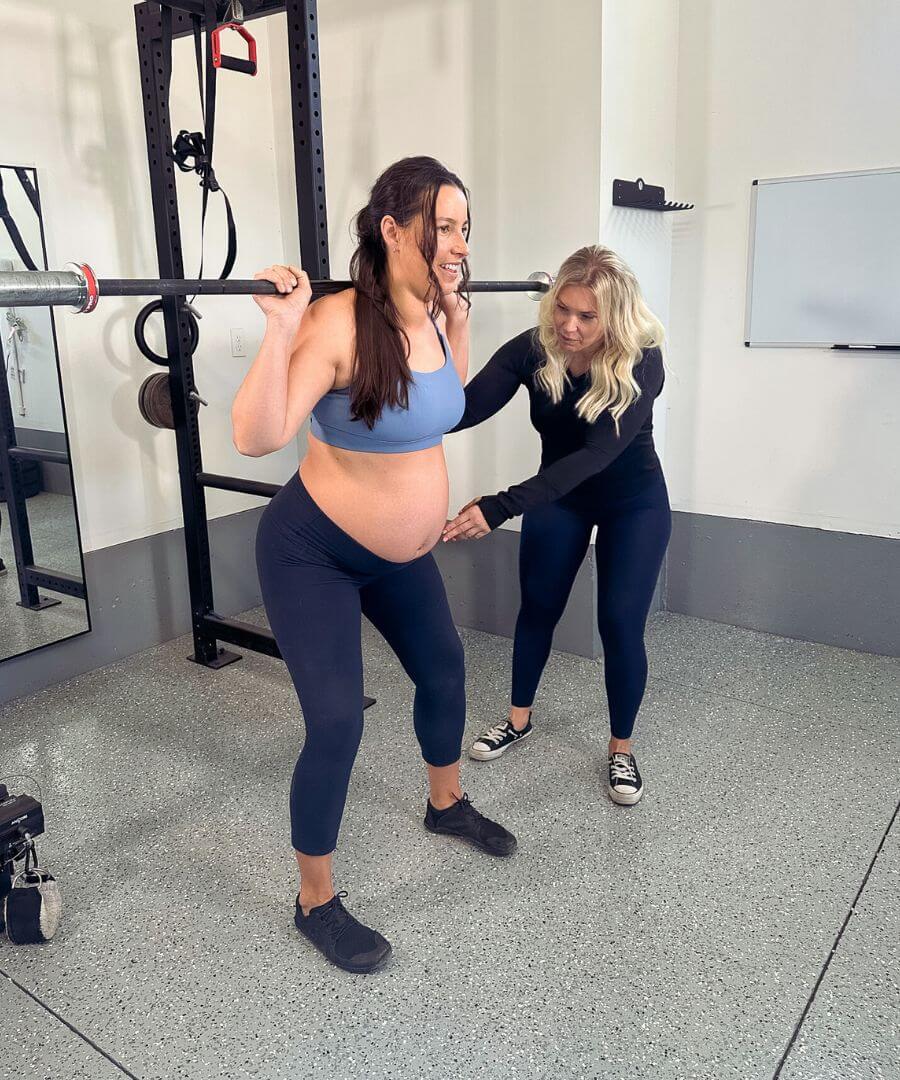 Walk into an average fitness class or O.B.'s office and the guidance for pregnant athletes is always the same and always generic.
"Do what you've always done" or "Don't lift more than 20 lbs"
Athletes want practical and relatable exercise guidance and I've built a business that provides quality, trustworthy coaching to those who want to pursue a lifetime of athleticism.
I experienced all of this myself as a first time mom, lifelong athlete, and career strength & conditioning coach. I was frustrated that resources for coaches and athletes like me, who had performance goals and wanted to keep during pregnancy and postpartum, didn't exist.
I thought I was informed and I absolutely wasn't.
So much of women's health, in particular pregnancy and postpartum, isn't taught in any undergraduate, graduate or certification programs.
There are so many athletes who want to keep training during pregnancy, postpartum and beyond.
Today, thousands of athletes and coaches have used my programs, free resources, and coaching certification to confidently approach fitness during pregnancy and postpartum.
Pregnant and Postpartum Athletes are not fragile
They are also not invincible
It can be hard to know who to trust though.
Between social media influencers, your doctor, and mom friends, there is so much conflicting advice and misinformation.
You want someone who gets you, the kind of fitness you want to do, and your mindset. .
That's not an unreasonable ask.
Which is why we have created programs, courses, and resources to help guide training during these unique seasons in your lifetime of athleticism.